First of all, we're just two days away from the release of Songbird!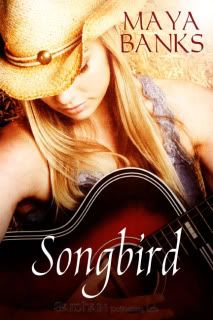 They called her their Songbird, but she was never theirs. Not in the way she wanted.
The Donovan brothers meant everything to Emily, but rejected by Greer and Taggert, she turned to Sean the youngest. He married her for love, and she loved him, but she also loved his older brothers.
Her singing launched her to stardom. She had it all. The voice of an angel, a husband who loved her, and the adoration of millions. Until a tragedy took it all away.
Taggert and Greer grieve for their younger brother, but they're also grieving the loss of Emmy, their songbird. They take her back to Montana, determined to help her heal and show her once and for all they want her. They're also on a mission to help her find her voice again. Under the protective shield of their love, she begins to blossom… until an old threat resurfaces.
Now the Donovans face a fight for what they once threw away. Only by winning it—and her love—will their songbird fly again.
Also coming up in September. Look for me around the web as me and Berkley are giving away a TON of copies of Sweet Surrender. And September 14-18th I'll be hosting a week long ebook giveaway fest at Writeminded. If you love ebooks, this is THE place to be that week. It's going to be way fun and readers will be given the opportunity to win lotso books from some really terrific authors.
.