although in my case? It's going to be thank God it's MONDAY, provided of course I get the rewrite done this weekend, but ooohhhh I'm looking forward to being finished with this book.
In the meantime, have you checked out the excerpt for Sweet Temptation that was posted on my website a bit ago?
And for those of you who have asked, I have the blurb for Colters' Lady! It releases June 1 from Samhain Publishing, so not too long at all :)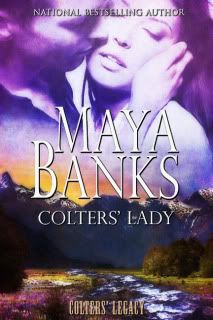 Can their love give her the strength to overcome the tragedy in her past?
Colters' Legacy, Book 2
When police officer Seth Colter sees the delicate, shabbily dressed beauty in line at the soup kitchen where he's serving, he's gut shot over the idea of her being on the streets cold and alone. More baffling is the dark, possessive instinct that tells him she belongs to him.
For Lily Weston, home is a secluded nook in a back alley—until Seth offers her a place to stay. She's wary of his offer, but even one night out of the cold is too much temptation to resist.
Seth is convinced Lily is his. The problem is, when his brothers lay eyes on her, the same primitive instinct comes roaring to the surface. The Colters never imagined they'd follow the unconventional path of their fathers, but they can't ignore their mutual need to offer Lily their protection—and their love. But before Lily and the brothers can forge a future together, they must heal the deep wounds of her past.
.