I've had so many readers ask how they can get autographed copies of my print books and I promised them I was working on it :) I've been working on getting my bookstore up and running since last year and we're now ready to open. Yay!
You can find it at http://www.mbbookstore.com
There are two things you need to know about the store. In the past I've released "ebooks" through Samhain and then I have books I release through other publishers like Berkley (The Sweet and KGI series) and the Harlequin Desires and those all release simultaneously in print and digital. Going forward, any NEW digital only releases that I publish will be released through MB Bookstore.com
Now this doesn't apply to books published by Berkley, Ballantine or Harlequin. This only applies to shorter releases, like the upcoming A Colter Christmas!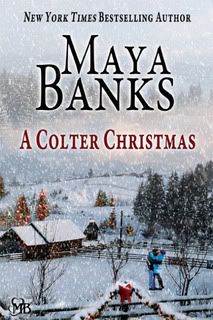 And before you ask, yes, you will absolutely still be able to purchase my digital only releases from Amazon, Barnes and Noble etc! MB Bookstore will be the "home" store and you can always find information about new digital only releases either at MB Bookstore.com or on my website MayaBanks.com
In addition to new digital releases, you will also be able to purchase autographed and personalized copies of my print titles direct from the store.
Go poke around!