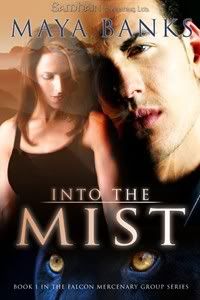 One woman's mission to bring down a sexy elemental shifter turns into a battle of wills…and hearts.
Falcon Mercenary Group, Book 1
Hostage recovery specialist Eli Chance has a secret. He was born a shifter. A freak of nature.
While on a mission, Eli's men and their mercenary guide are exposed to a powerful chemical agent, and suddenly his secret has become easier to hide. Now he's not the only one with the gift. But for his men, this "gift" is becoming more and more of a curse.
Tyana Berezovsky's brother Damiano was the guide for Eli's team and was the worst affected by the chemical. As he grows increasingly unstable, Tyana fears she's going to lose him to the beast he is becoming.
Tyana will do whatever it takes to help him, even if it means using her body to go after the one man she thinks holds all the blame—and possibly the cure. Eli Chance.
Warning: This title contains violence, blood, guns, knives, ass kicking, people who do mean things, bad people dying, explicit sex, cursing (lots of cursing) and smart mouths.
For excerpts you can go here or here.
And here is the buy link.